This is the first time I've ever done one of these (been a lot of those lately). It's also not something I will necessarily do every month, because there might be times where I don't get any books (there's these things called libraries!). However, my local library had a spring sale and I also went to a second hand bookstore, so I figured I might as well do a haul post. All of the synopsis' are copied from Amazon. The images were obtained on Google images.
 Code Name Verity by Elizabeth Wein:
"Oct. 11th, 1943-A British spy plane crashes in Nazi-occupied France. Its pilot and passenger are best friends. One of the girls has a chance at survival. The other has lost the game before it's barely begun. When "Verity" is arrested by the Gestapo, she's sure she doesn't stand a chance. As a secret agent captured in enemy territory, she's living a spy's worst nightmare. Her Nazi interrogators give her a simple choice: reveal her mission or face a grisly execution. As she intricately weaves her confession, Verity uncovers her past, how she became friends with the pilot Maddie, and why she left Maddie in the wrecked fuselage of their plane. On each new scrap of paper, Verity battles for her life, confronting her views on courage, failure and her desperate hope to make it home. But will trading her secrets be enough to save her from the enemy?" (Amazon.com)
I'm partially through this one already and it hasn't quite entranced me. Hopefully it gets better and becomes more like the synopsis promised.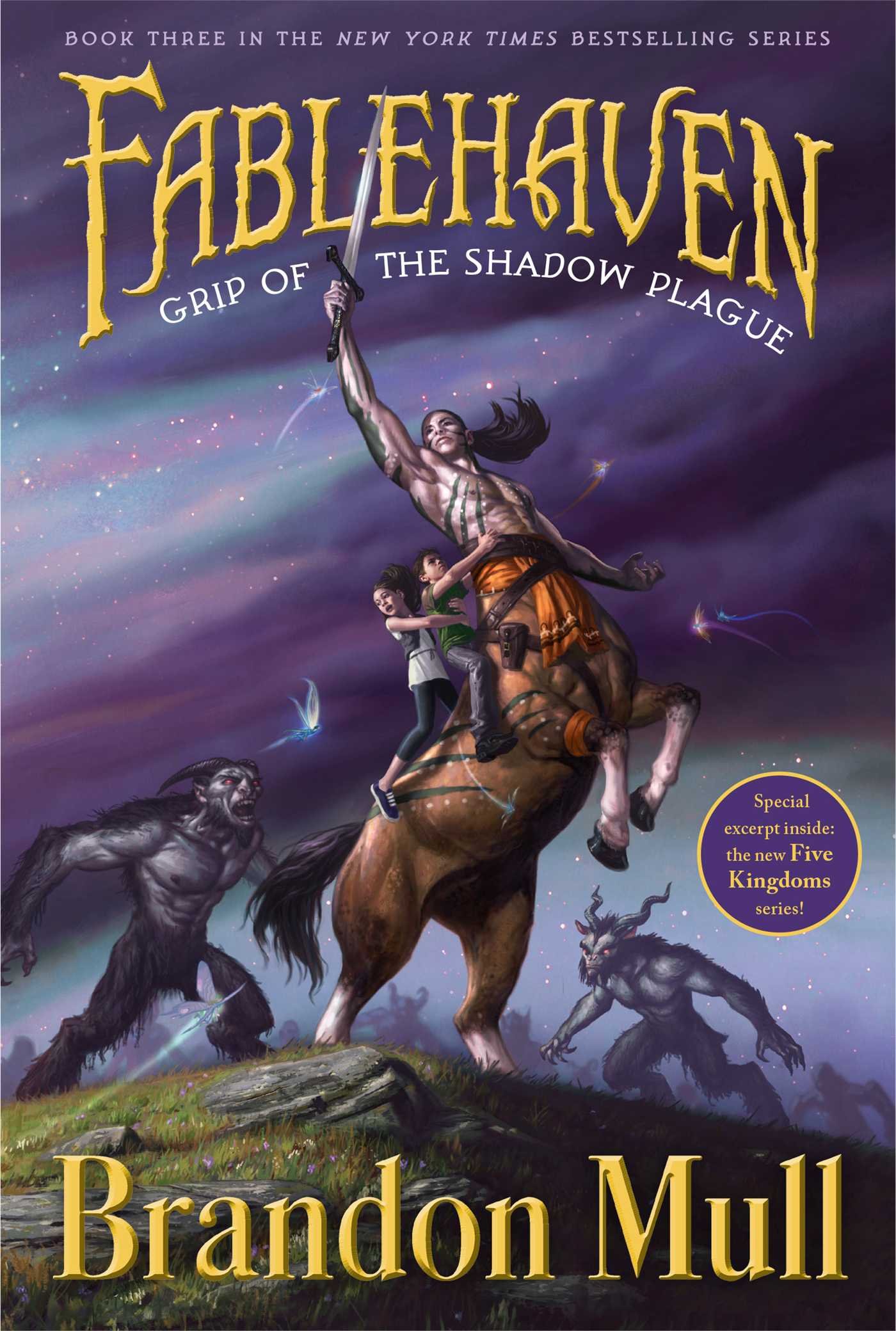 Fablehaven books 2-5 by Brandon Mull: All of these books follow the continuation of Kendra and Seth's adventures. I am nearly done with the last book. Reviews coming!
 Clockwork Angel by Cassandra Clare:
"When Tessa Gray crosses the ocean to find her brother, her destination is England, the time is the reign of Queen Victoria, and something terrifying is waiting for her in London's Downworld, where vampires, warlocks, and other supernatural folk stalk the gaslit streets. Only the Shadowhunters, warriors dedicated to ridding the world of demons, keep order amidst the chaos. Kidnapped by a secret organization called The Pandemonium Club, Tessa learns that she herself is a Downworlder with a rare ability: the power to transform into another person. What's more, the Magister, the shadowy figure who runs the Club, will stop at nothing to claim Tessa's power for his own. Friendless and hunted, Tessa takes refuge with the Shadowhunters of the London Institute, who swear to find her brother if she will use her power to help them. She soon finds herself fascinated by—and torn between—two best friends: James, whose fragile beauty hides a deadly secret, and Will, whose caustic wit and volatile moods keep everyone in his life at arm's length…everyone, that is, but Tessa. As their search draws them deep into the heart of an arcane plot that threatens to destroy the Shadowhunters, Tessa realizes that she may need to choose between saving her brother and helping her new friends save the world…and that love may be the most dangerous magic of all." (Amazon.com)
The Mortal Instruments is one of my favorite series of all time. I finally will get a chance to read more of Clare's work. I am looking forward to this immensely as she is a wonderful author.
 How to be a Bawse by Lilly Singh:
"Lilly Singh isn't just a superstar. She's Superwoman—which is also the name of her wildly popular YouTube channel. Funny, smart, and insightful, the actress and comedian covers topics ranging from relationships to career choices to everyday annoyances. It's no wonder she's garnered more than a billion views. But Lilly didn't get to the top by being lucky—she had to work for it. Hard. Now Lilly wants to share the lessons she learned while taking the world by storm, and the tools she used to do it. How to Be a Bawse is the definitive guide to conquering life. Make no mistake, there are no shortcuts to success, personal or professional. World domination requires real effort, dedication, and determination. Just consider Lilly a personal trainer for your life—with fifty rules to get you in the game, including
• Let Go of FOMO (Fear of Missing Out): Temptation will try to steer you away from your goals. FOMO is just a test of your priorities, a test that a bawse is ready to pass.
• Be Nice to People: Treat niceness like an item on your daily to-do list. People will go out of their way to help and support you because you make them feel good.
• Schedule Inspiration: Lack of motivation isn't permanent or a sign of weakness. Expect it and proactively schedule time to be creative.
• Be the Dumbest: Challenge yourself by surrounding yourself with people who know more than you do. It's a vital way to learn and improve.
Told in Lilly's hilarious, bold voice and packed with photos and candid stories from her journey to the top, How to Be a Bawse will make you love your life and yourself—even more than you love Beyoncé. (Yes, we said it!)
WARNING: This book does not include hopeful thoughts, lucky charms, or cute quotes. That's because success, happiness, and everything else you want in life need to be worked for, not wished for. In Lilly's world, there are no escalators, only stairs. Get ready to climb." (Amazon.com)
iiSuperwomanii is one of my top three Youtubers. When this book came out I was super excited. I am nearly done reading this one as well.
 Still Star-Crossed by Melinda Taub:
"Soon to be an ABC TV show by producer Shonda Rhimes! Still Star-Crossed follows the aftermath of the tragic deaths of Romeo and Juliet, as mysterious figures in Verona are determined to reignite the feud between the Montagues and the Capulets.
In fair Verona, enemies still walk the streets.
Two news hearts. Same two families.
The fight to the altar is about to happen.
All. Over. Again.
This homage to the classic Shakespearean tale of Romeo and Juliet will have readers pining for a star-crossed love of their very own." (Amazon.com)
I actually heard about the soon-to-be show first. So when I saw the book it was based on, I figured I should read it before watching the show.
 The Fault in Our Stars by John Green:
"Despite the tumor-shrinking medical miracle that has bought her a few years, Hazel has never been anything but terminal, her final chapter inscribed upon diagnosis. But when a gorgeous plot twist named Augustus Waters suddenly appears at Cancer Kid Support Group, Hazel's story is about to be completely rewritten.
Insightful, bold, irreverent, and raw, The Fault in Our Stars is award-winning-author John Green's most ambitious and heartbreaking work yet, brilliantly exploring the funny, thrilling, and tragic business of being alive and in love." (Amazon.com)
I know this plot very well, but haven't actually read the book. Seemed like I should!
 Paper Towns by John Green:
"When Margo Roth Spiegelman beckons Quentin Jacobsen in the middle of the night—dressed like a ninja and plotting an ingenious campaign of revenge—he follows her. Margo's always planned extravagantly, and, until now, she's always planned solo. After a lifetime of loving Margo from afar, things are finally looking up for Q . . . until day breaks and she has vanished. Always an enigma, Margo has now become a mystery. But there are clues. And they're for Q." (Amazon.com)
Similar to the one above, I actually have seen this movie and know the plot, but haven't yet read the book.
 Glow by Amy Kathleen Ryan:
"The Empyrean is the only home 15-year-old Waverly has ever known. As members of the first generation to be successfully conceived in deep space, she and her boyfriend Kieran will be pioneers of New Earth. Waverly knows she must marry young in order to have children who can carry on the mission, and Kieran, the handsome captain-to-be, has everything Waverly could want in a husband. But there's a part of Waverly that wants more from life than marriage… and she is secretly intrigued by the shy, darkly brilliant Seth. Suddenly, Waverly's dreams are interrupted by the inconceivable – a violent betrayal by the Empyrean's sister ship, the New Horizon. In one pivotal moment, Waverly and Kieran are separated, and find themselves at the helm of dangerous missions, where every move has potentially devastating consequences, and decisions of the heart may lead to disaster. Pulse-pounding and addictive, Glow is the first novel in Amy Kathleen Ryan's riveting Sky Chasers series." (Amazon.com)
I picked this up on a whim. I hope it is a good book, but I honestly have no idea.
 The Vanishing Season by Jodi Lynn Anderson:
"Girls started vanishing in the fall. For Maggie Larsen, the town of Gill Creek is only a stopgap before college and freedom. Until she meets Pauline and Liam. What starts as an uneventful year suddenly changes. Someone is killing teenage girls, and the town reels from the tragedy. As Maggie's and Pauline's worlds collide and change around them, they will both experience love and loss. And by the end of the book, only one of them will survive." (Amazon.com)
This was a bit of a whim too. It looks like a super exciting read and I have the feeling that I will race through it.
 The Agency-The Traitor in the Tunnel by Y.S. Lee:
"Quick-witted Mary Quinn is undercover at Buckingham Palace, hunting a petty thief, when the Prince of Wales witnesses a murder. Even more alarming is the fact that the accused killer shares a name with Mary's long-lost father. Meanwhile, engineer James Easton, Mary's onetime paramour, is at work shoring up the sewers beneath the palace, where a newly discovered tunnel seems to be very much in use. Can Mary and James trust each other long enough to solve the mystery and protect the royal family?" (Amazon.com)
I knew this was the third book, but it seemed like a really fun series and it was a super good price, so I figured that I would get the other books in the series from the library.
Thanks for Reading! I can't wait to read these and review them!
Mayah XO
Copyright 2017