Welcome to where I will recommend you my top 5 TV shows, which you will probably never get around to watching.
Note: All images were obtained from Google images.
Reign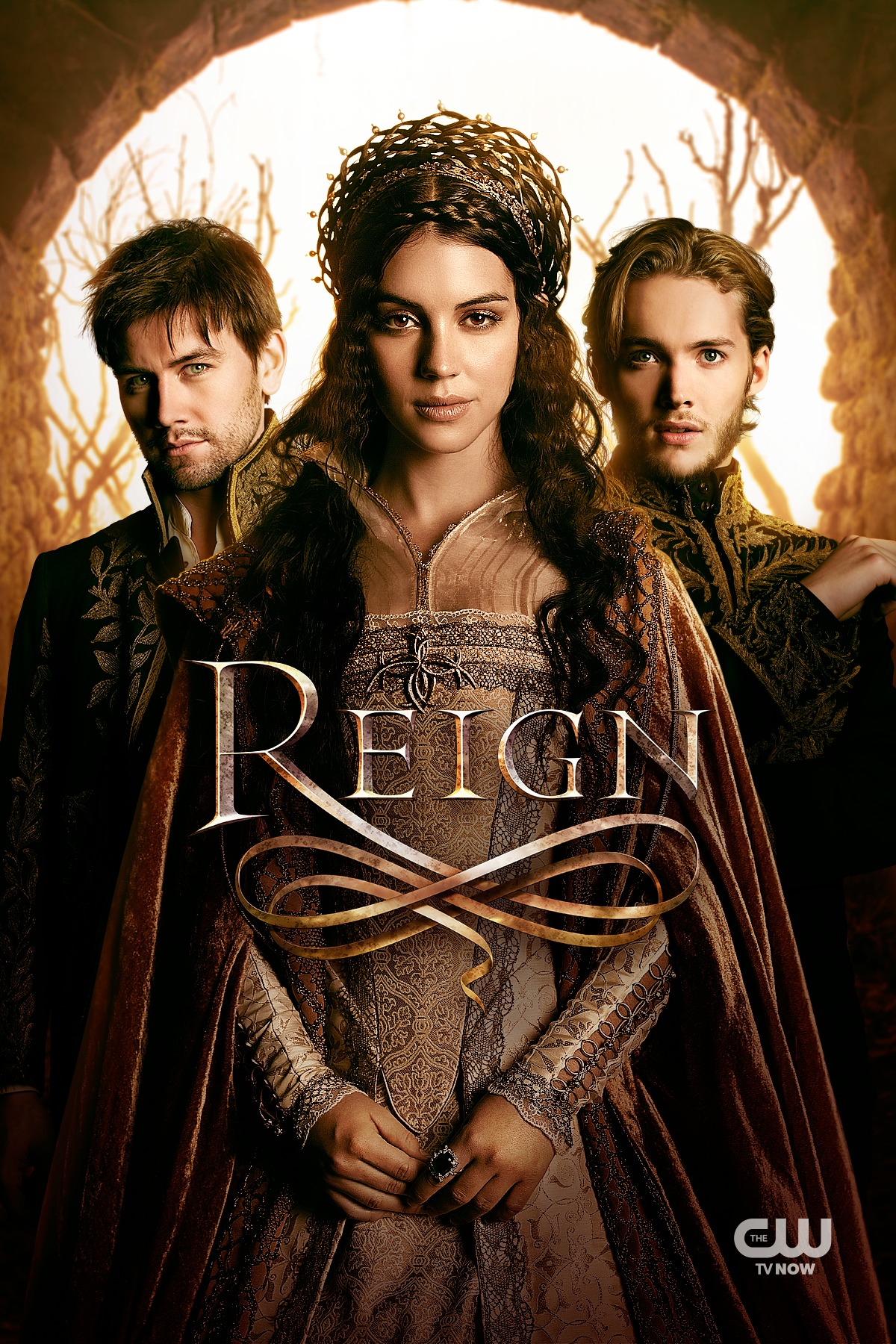 Basic information –
Some Actors and Actresses: Adelaide Kane, Torrance Coombs, Toby Regbo, Megan Follows, Anna Popplewell, Rachel Skarsten
Age Group: High schoolers and above
My Rating: 4/4 Stars
Synopsis: "Hidden between the lines of the history books is the story of Mary Stuart, the young woman the world would come to know as Mary, Queen of Scots. The teenage Mary is already a headstrong monarch – beautiful, passionate and poised at the very beginning of her tumultuous rise to power." (Amazon.com)
This has been my top show ever since I watched the first episode. Honestly, the first time I watched it I watched the first five episodes in one night. The characters were instantly engrossing and the drama was perfect and kept me hooked. I can't recommend this TV show enough to anyone who loves a good period drama.
Sherlock
Basic information –
Some Actors and Actresses: Benedict Cumberbatch, Martin Freeman, Andrew Scott, Amanda Abbington, Mark Gatiss
Age Group: High schoolers and above
My Rating: 4/4 Stars
Synopsis: "In Sherlock Season One, the BBC presents a thrilling, contemporary twist on Arthur Conan Doyle's revered detective. Set in a London filled with cell phones and laptops, the new Sherlock Holmes is a high-functioning sociopath. His loyal companion, John Watson, is an army veteran with post-traumatic stress disorder. But the two still reside at 221 Baker Street, and somewhere out there, Moriarty is still waiting. Join Sherlock and Watson in this action-packed, modern-day mystery TV series as they navigate a maze of cryptic clues and lethal killers to uncover the truth." (Amazon.com)
No doubt you've heard of this TV show, as it is quite popular. I love mysterys, especially anything Sherlock Holmes, so this had been of interest to me for some time before I actually saw any of it. Actually watching it was a crazy, yet amazing experience. The mystery's are very well put together and thought out. Also, this show is quite intense and not for the faint of heart, but it's a nice change from your average drama TV show.
Downton Abbey
Basic information –
Some Actors and Actresses: Michelle Dockery, Hugh Bonneville, Maggie Smith, Elizabeth McGovern, Jim Carter, Rob James-Collier (there's so many characters I couldn't fit them all here)
Age Group: Middle schoolers and above
My rating: 4/4 Stars
Synopsis: "Downton Abbey — a sprawling, lavish Edwardian mansion nestled in the Yorkshire landscape — needs an heir. Dame Maggy Smith stars as Violet, the stubborn Dowager Countess of Grantham matriarch of Downton. Hugh Bonneville stars as her son, the stoic, unflappable Lord Crawley. Elizabeth McGovern is his far-sighted American wife, Cora. From Academy Award-winner Julian Fellowes." (Amazon.com)
Another period drama to add to the list, though this one is slightly less intense than Reign. If you haven't watched a period drama before, then I would recommend this as a good one to start with. It certainly has drama and plenty of action, but also a nice laid back feel and lot's of lovable characters.
Poldark
Basic information –
Some Actors and Actresses: Aidan Turner, Eleanor Tomlinson, Heida Reed, Jack Farthing, Ruby Bentall
Age Group: High schoolers and above
My Rating: 3/4 Stars
Synopsis: "It's 1783 and Ross Poldark returns from the American War of Independence to his beloved Cornwall to find his world in ruins: his father dead, the family mine long since closed, his house wrecked and his sweetheart pledged to marry his cousin. But Ross finds that hope and love can be found when you are least expecting it." (Amazon.com)
This show easily captured my heart with the interesting, not-so-average plot line and intriguing characters. Mining and business are of less interest to me and I do hate seeing characters I love break the law, so not all of the episodes were totally to my liking, but this is still another wonderful period drama. I found the perspective of being in Cornwall after the revolutionary war a very interesting setting. I would suggest this show to anyone who needs a bit of extra drama or loves a heartbreaking love triangle.
Star Trek
Basic information –
Some Actors and Actresses: Scratch that, there are more than four Star Trek casts at this point!
Age Group: What can I say? Star Trek is pretty intense, but it was my first ever TV show. I started watching it when I was nine years old (with my parents, of course). I'll trust you to make this decision for yourself, since I'm not the best example.
My Rating: 4/4 Stars
Synopsis: I'm pretty sure you've heard about it, so I won't bother with this, but it's about people exploring the space hundreds of years from now.
Note: Today I'm only talking about the Star Trek series' that I have watched, since I haven't seen all of them. These are Next Generation, Deep Space Nine, and Voyager.
Star Trek is the TV show of my late childhood. I have so many memories of running around the house pretending to fight Klingons and scanning odd substances with invisible tricorders. The first Star Trek I ever watched was Deep Space Nine, which seems odd to look back on, because it's probably the most violent and intense Star Trek series. That's why I wouldn't recommend it as the one to start out with.
Instead, I would start out with Next Generation, the mellowest Star Trek, but still with plenty of action and a super fun cast of characters (I used to be so obsessed with Data it's not even funny). The last series I watched, which also happens to be my favorite, is Voyager. This is definitely my favorite, because the plot is so different and it really opens up the possibilities of discovery. I also just love every single one of these characters and their quirks and seeing them grow together throughout their adventure.
Star Trek in general is just filled with so much adventure and fun times and I would definitely recommend trying it out if you've never seen any episodes!
Thanks for tuning in!
Happy Reading!
Mayah XO
Copyright 2017